Inox Sabat was established in 1956 as a company specialised in processing stainless steel sheet and metals in general.

Since then, the development of metalwork techniques have enabled the company to become a leader in machine tools for sheetmetal.
Thanks to its know-how in the processing and cutting of sheet metals in general, Inox Sabat can meet a very wide range of requirements, while always maintaining top-level quality.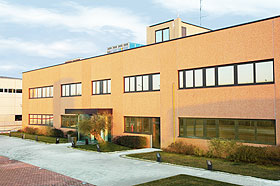 Our Strength
A very flexible working strategy ensures the prompt solutions of our customers' requirements, while our state-of-the-art equipment allows top-quality processing.



Future Goals
Ongoing technological updating is our standard. In particular, our goal is to improve and enhance the welding and finishing (satin-polish) processes thanks to new automatic equipment.